HWO - Wellhead Operations
Maximizing your residual oil and gas production
Gas and oil wells that are nearly depleted are often prematurely abandoned, even when considerable hydrocarbons remain in the reservoir. Historically, these remaining hydrocarbons could not be efficiently extracted with conventional methods.
Using our advanced well solutions, mature fields can continue to produce in a safe, sustainable and environmentally responsible way.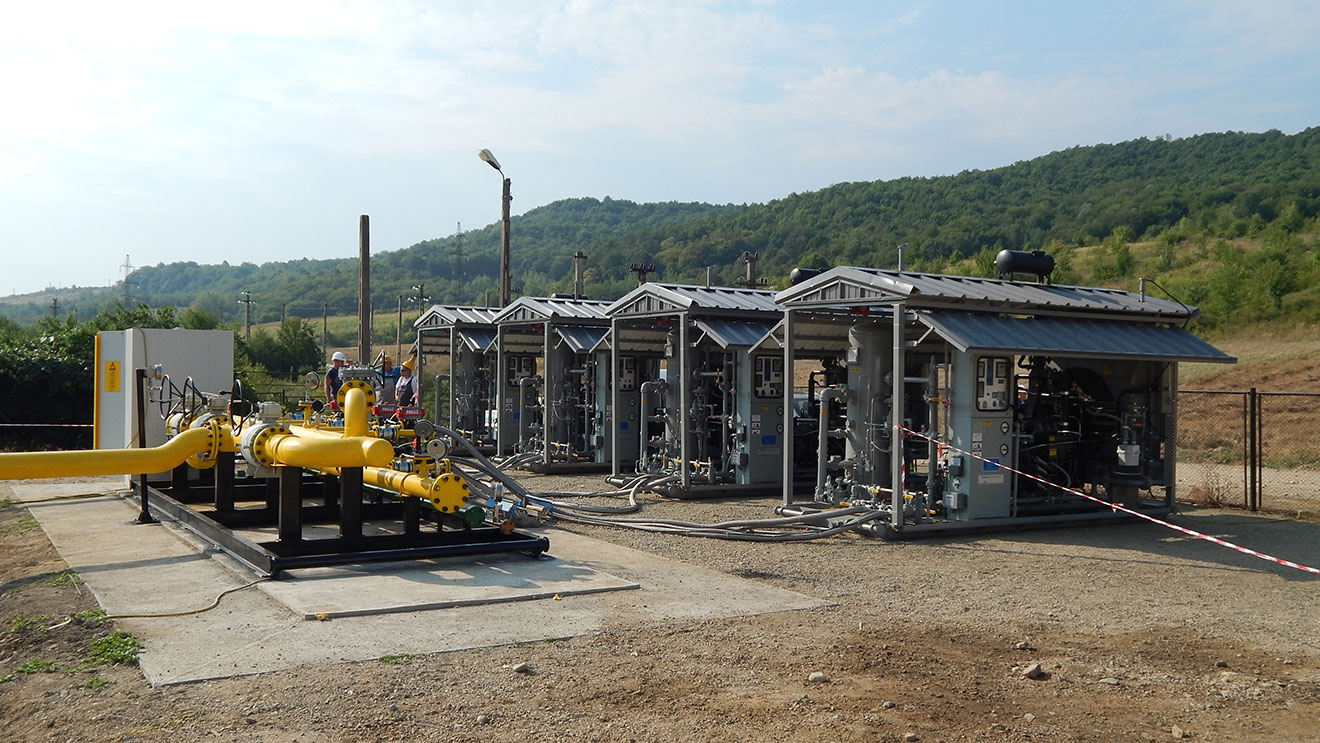 Well Solutions
HOERBIGER offers a comprehensive set of well solutions that use resources more efficiently, helping you to have a more sustainable business while gaining more from your existing wells.
Our solutions focus on three key areas:
Artificial Lift Methods for mature fields
Smart Brownfield Management
Emission Control & Vent Gas Management
We also offer a range of flexible business models and services around these technologies, including leasing, operations and fleet management to meet all your needs.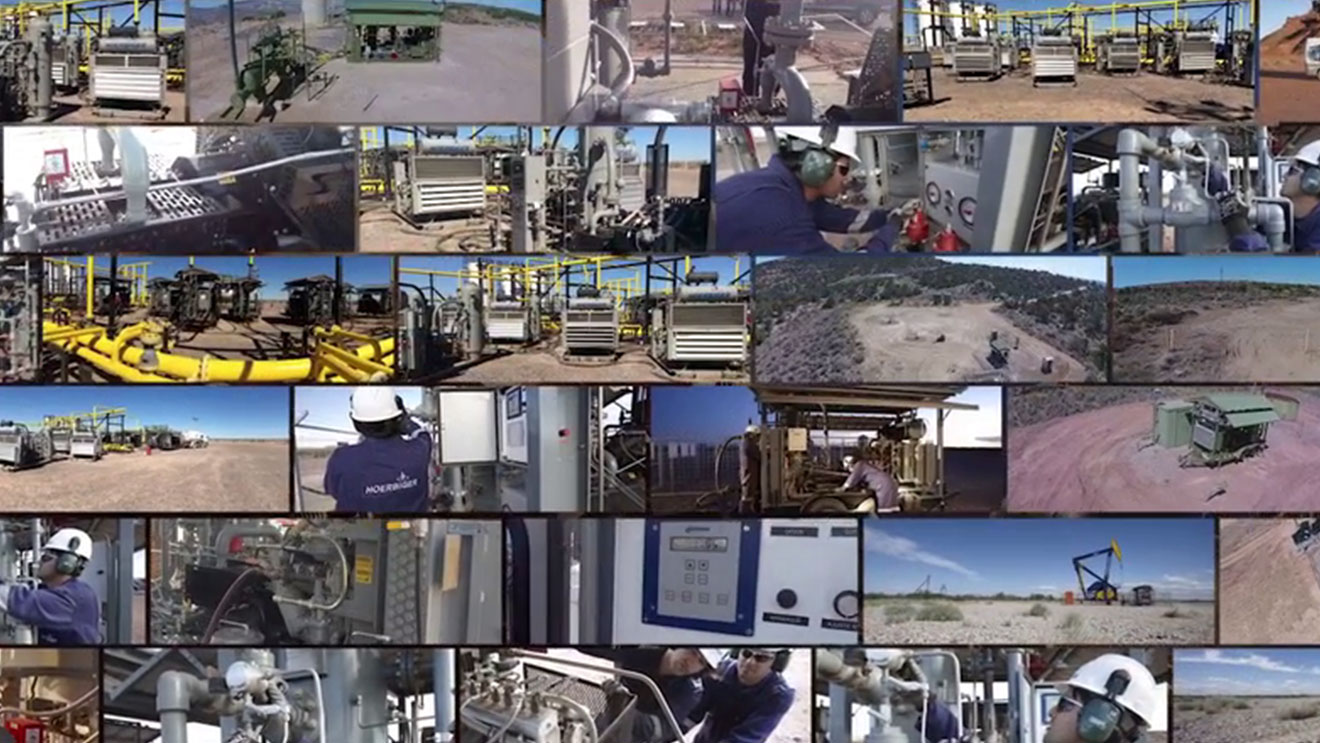 HOERBIGER solutions for wellheads
Artificial lift methods
You want to efficiently extend the service life of a well?
HOERBIGER solutions are innovative, reliable and cost-efficient with low maintenance costs. They help you to sustainably increase the production capacity of aging wells.
Our artificial lift methods include wellhead compressors, casinghead compressors, tubing-free oil recovery and hydraulic pump off systems. The entire fleet is connected to the cloud and monitored 24 hours a day to ensure efficiency and reliability and exceed our customers' expectations.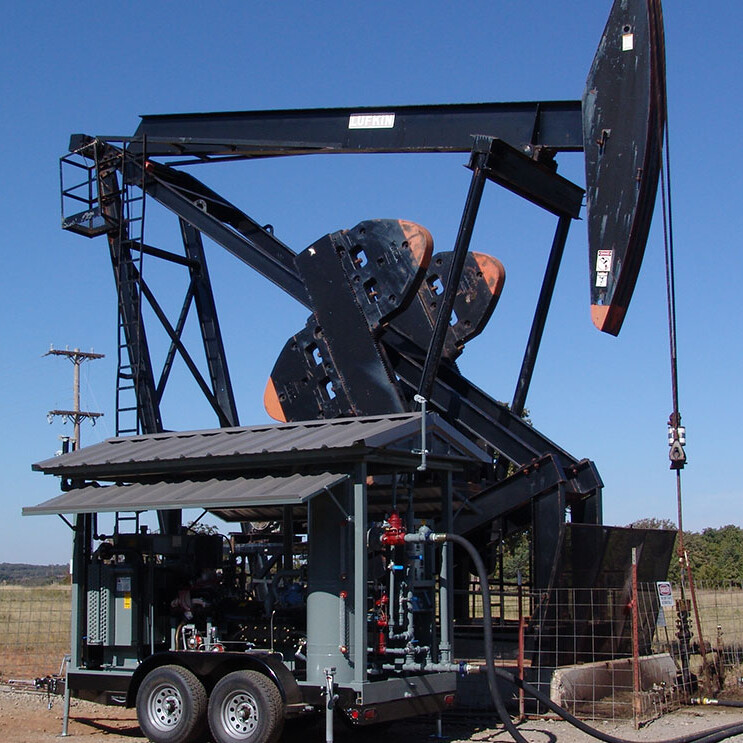 Smart brownfield management
Do you want to be able to make smarter and more timely decisions based on data and data analytics?
Our approach to oilfield digitization is based on more than 80 years of operational experience in brownfield development and management, combined with new, state-of-the-art technologies.
Our multidisciplinary project team takes a holistic approach that covers all relevant operational disciplines, including production improvement, cost savings, environmental protection, and health and safety.
Vent gas management
Looking for solutions to reduce emissions?
Our proven solutions reduce emissions and leakage to the atmosphere, minimizing the environmental impact of your operations while allowing you to recover potentially lost hydrocarbons.
We can design and implement completely emissions-free projects based on your unique requirements. Our Vent Gas Management offerings include vapor recovery systems, vapor recovery towers, and vapor combustion units.
Improving production while protecting the environment
Our comprehensive and technologically advanced portfolio of well solutions can help optimize and extend the production of aging and depleted wells, while making smarter and more informed decisions and minimizing your potential environmental impact.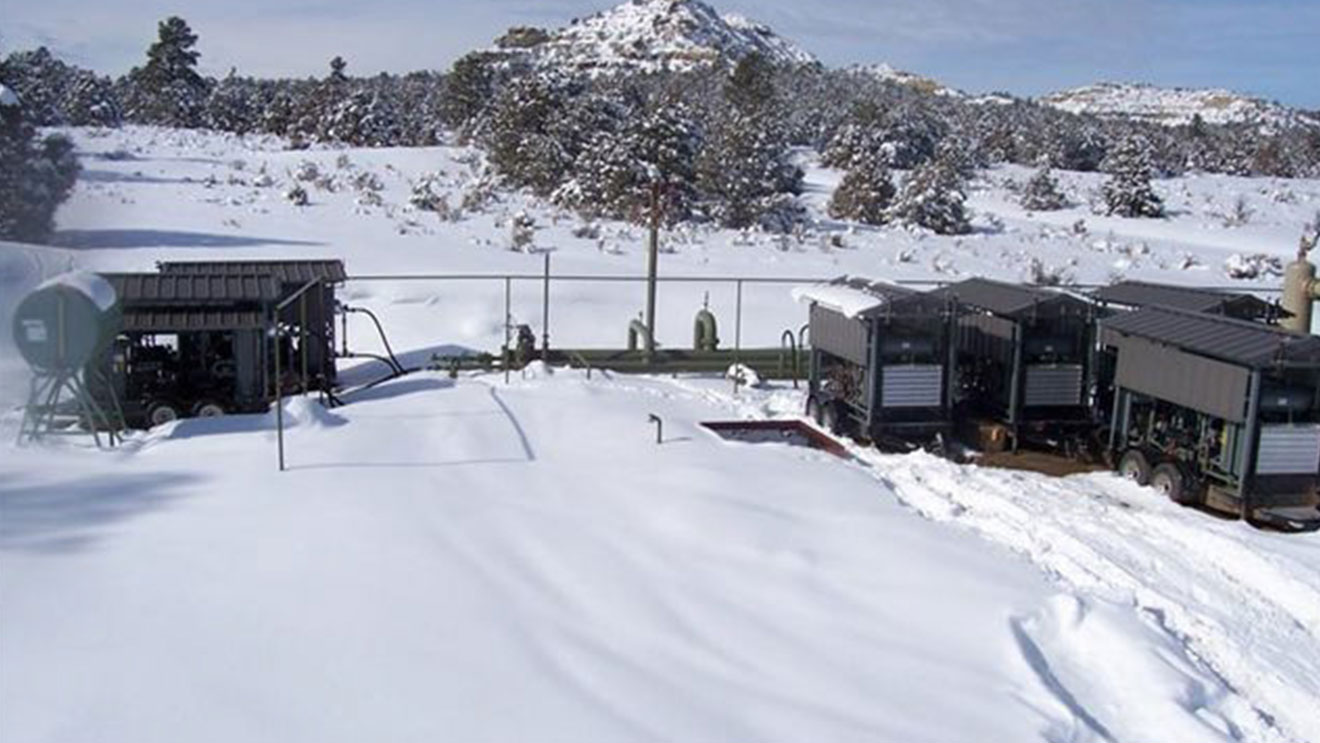 Decrease leakgage into the atmosphere and reaching CO2 emissions goals.
Lowering environmental effect during operations while allowing to recover possibly lost hydrocarbons.
Customized zero emissions project
Production improvement, cost savings and environmental protection.
Digital oilfield approach
Decisions can be based on data and data analysis
Lower maintenance costs helping you to sustainably increase the output of aging wells.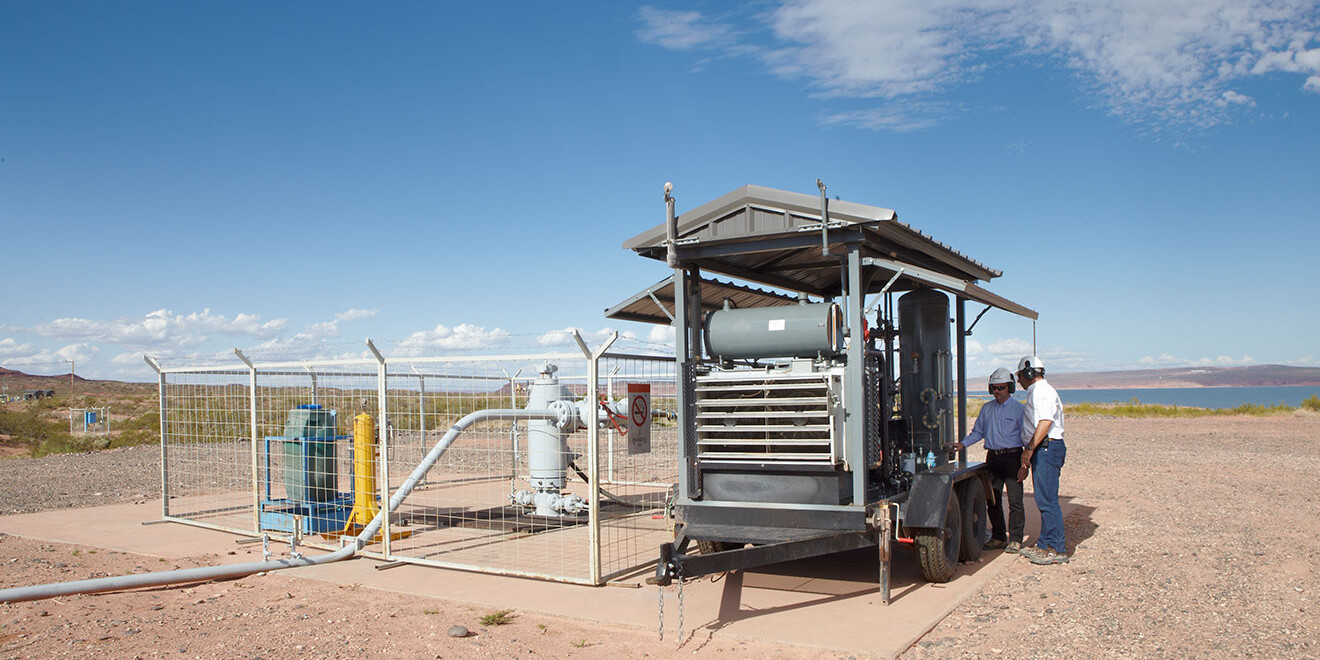 Maximizing your residual oil and gas production and control carbon dioxide emissions
To increase the efficiency of oil and gas production we are dedicated to responsibly and ecologically friendly management of these natural resources. To boost the potential of fields, we retrofit modern technology to satisfy existing requirements and combine creative solutions with state-of-the-art know-how. Offering complete modernization solutions for oil and gas sectors the goal is to develop "smart brownfields" safely, sustainably and environmentally friendly.